Just months into 2020, the COVID-19 pandemic prompted sweeping, unprecedented shutdowns and shelter-in-place orders across the United States, forcing many businesses to close their doors.
But now, as states prepare to relax coronavirus restrictions, businesses need to start thinking about how they're going to move forward safely in this new normal of social distancing. Practicing social distancing is crucial to slowing the spread of disease and reducing the number of cases, especially for people who are at higher risk for severe illness from the coronavirus.
In this blog, we'll discuss five ways in which you can help your employees and customers navigate your business while still practicing social distancing.
1. Social Distancing Signs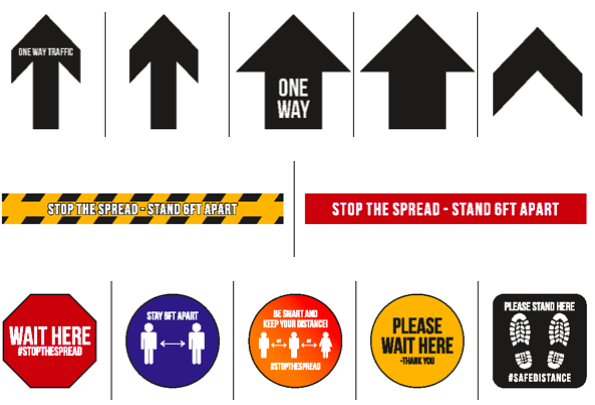 One of the first things businesses can do to regulate social distancing without putting people's lives at risk is utilizing social distancing signs. These signs can be displayed on the floors, sidewalks, storefronts, and windows to indicate one-way aisles and reminding customers to keep their distance. Floor signage and other social distancing signs are a simple way to regulate social distancing without putting people's lives at risk.
2. Scheduling Shifts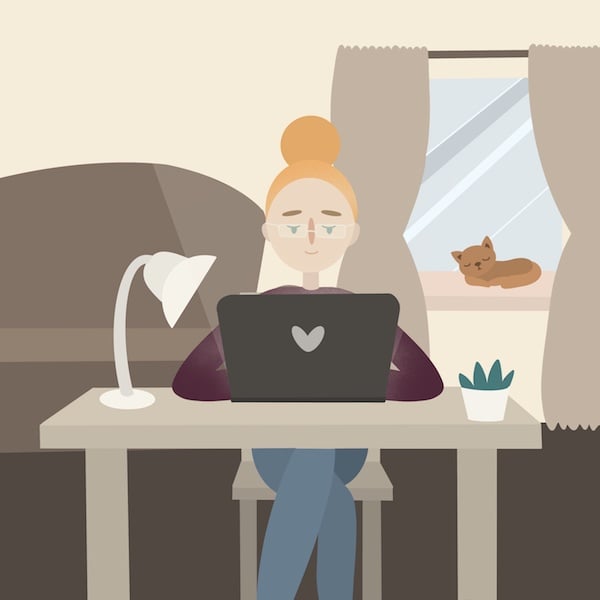 To further encourage social distancing, consider implementing flexible work hours or rotational shifts to limit the number of employees in the workplace at the same time. Use the time between shifts to properly clean and disinfect your workstations. The Centers for Disease Control and Prevention also suggests you:
Develop other flexible policies for scheduling

Telework (if feasible)

Create leave policies to allow employees to stay at home to care for sick members or care for children if schools and childcare close




3. Redesigned Workspaces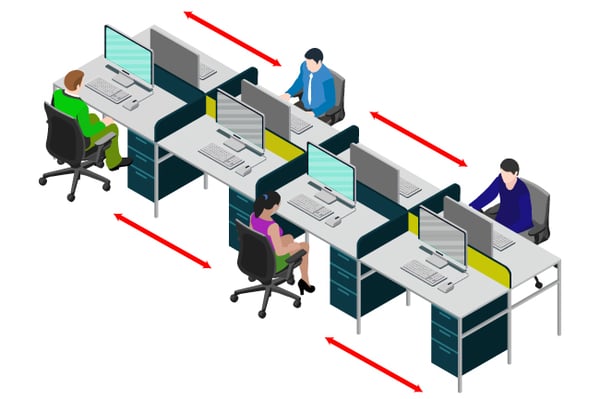 Where possible, create social distancing partitions and barriers between employees. In an office setting, you can achieve this by raising cubicle walls or adding plexiglass dividers in the break room or other common areas so people can sit together—six feet apart—and interact safely.
In manufacturing and warehouse facilities and other open-space workplace settings, use bright, bold-colored graphic stripes to mark pathways and indicate where people may stand while maintaining a safe distance from one another.
4. Inform Your Customers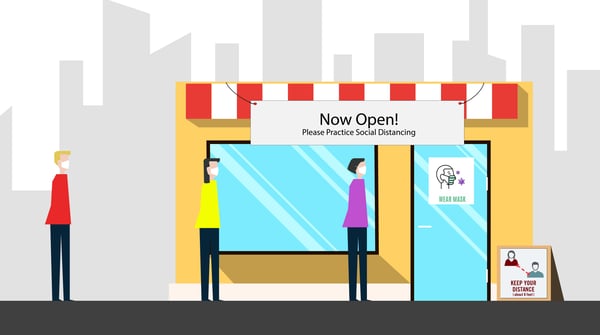 Now more than ever, communicating with your customers is of the utmost importance. Letting them know you're open for business and informing them of the measures you are taking to safely open back up or stay open is important to every customer who is seeking your business. There are lots of quick, cost-effective ways such as updating your website, updating your Google page, social media outlets, sending emails or placing temporary signs and banners inside and outside your business. Be sure to include the new precautions you are taking as they change to keep your customers as informed as possible.
5. Keep It Clean / Cover Your Face Another actionable step you can take to encourage social distancing in your business is to keep it clean and stop the spread by wearing a face mask. This includes:
Cleaning and disinfecting high-touch surfaces (e.g., doorknobs, light switches, toilet handles, sink faucets, work stations, cash registers, shopping carts)

Ensuring there is enough soap, paper towels, disinfecting wipes and hand sanitizer available

Provide face masks for your employees and even for your customers before they walk in the door
Get Started
Practicing social distancing is imperative to our health and safety. Visual Marking Systems knows how important maintaining your business is right now while keeping your employees and customers safe, which is why we're offering custom-made signage and face masks to help them navigate your business while still practicing social distancing.