Earlier this year, VMS CEO, Dolf Kahle had a chance to record a new radio commercial with one of our happy customers, AJ Petitti of Petitti Garden Centers. VMS has produced vehicle graphics, wall graphics and more for Petitti's to help improve their corporate identity and branding. We're proud to work with companies like Petitti's and are excited to feature this new video from our recording session. Be sure to stick around for the bloopers!!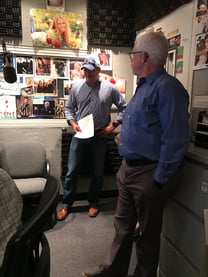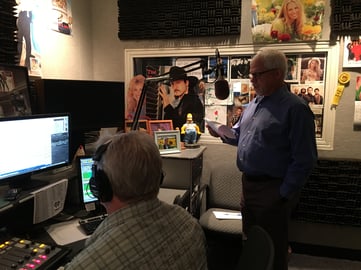 Watch video below!
Read along with the video:
Hi, this is AJ Petitti.
More than 40 years ago, my father Angelo, along with his brother, started a small garden center out of a garage in Oakwood Village. Today, Petitti's operates nine retail garden centers and offers the largest selection of fresh, high-quality plants available in Northeast Ohio. When looking for a partner to help promote our business with affordable, custom vehicle graphics for our company trucks, we looked no further than Visual Marking Systems. VMS wrapped our trucks and captured Petitti's brand with high-quality vinyl images of our products and our company information so our trucks stand out. You've probably seen them on the road.
Thanks AJ!
This is Dolf Kahle, CEO of VMS. For more than 50 years, we've been proud to provide custom-printed graphics for Northeast Ohio's hardest working companies. If you need branding solutions, equipment labels, vehicle wraps, signs or banners to promote your company's products or services, VMS can help. Check out our website at vmsinc.com or call 855-VMS-WRAP.