Ben King is a Project Manager for VMS
Ben joined the VMS team in November of 2018 and has been a great addition to the team.
Describe your role at VMS.
I am the Project Manager with the OEM Team. My main role is to provide support to the account managers and their accounts when needed. I also manage many smaller accounts by providing timely responses, quotes, product information, and help answer any questions they may have regarding their orders.

What is your favorite thing about VMS?
I enjoy the ability to learn and perform some of the different roles that VMS offers. I like learning as much as I can so that I can be utilized in different areas when needed in order to best help our customers.

What is a fun or unique fact about yourself?
I enjoy doing Spartan Races. The last race I ran was a 14 mile long obstacle course.

What do you like to do in your free time?
I enjoy wood working and spending time with my family.

If you could meet anyone, living or dead, who would you meet?
I would like to have met Major. Richard Winters from the HBO mini Series Band of Brothers. I wrote him a letter back in 2002 thanking him for his service during World War II as a paratrooper. He wrote me back a brief letter I have still have on my desk at home.

Where is the best place you've traveled to?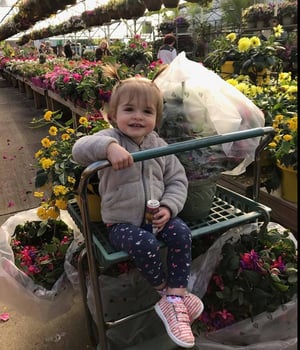 I was stationed in Guam for 2 years. It's a beautiful island and the weather is amazing all year round.

Who inspires you?
My father. I told him once if I could turn out to be half the man he is, I know I would do alright.

What is your favorite memory?
I have two: the birth of my daughter and graduating from USAF basic training in 2006.

Do you have any pets?
I have a dog named Callie and a cat named Simba.

What kind of music do you like?
I enjoy country music. Florida Georgia line is one of my favorites.