George Kurka is the Lead Graphics Installer for VMS
Describe your role at VMS.
I am the Lead Graphics Installer and have worked for VMS for eight years. My main role at VMS is to plan, schedule, supervise, and manage in-house and off-site decal and vehicle wrap installs.

What is your favorite thing about VMS?
My favorite things about VMS are the people and the culture. There are a lot of good employees here and it's almost like a extension of family. Plus, I like the ability to grow with the company.

What is a fun or unique fact about yourself?
I have a lot of connections to the music industry through my own art production company "Fates Productions". Some of them include Ozzy, Seven Dust, 3 Doors Down, and Glenn Danzig, who I interviewed with to work on his comic.

What do you like to do in your free time?
In my free time I like to paint and do art work. I also play bass guitar and game a lot. Bike riding and surfing are some of my summertime activities. I am also a member of The Ancient Order of Hibernians.

If you could meet anyone, living or dead, who would you meet?
I would want to meet Salvador Dali. From when I was very young his art has been an inspiration to me. I would just like to sit, talk and have a drink with the man if he was still alive.

Where is the best place you've traveled to?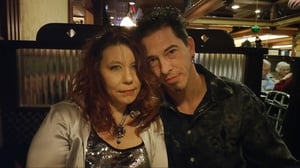 I have traveled to Amsterdam, Paris and South Korea. Each place has something unique to offer. Amsterdam and Paris have their art museums. South Korea has great food (some of the best
I've had). Next year, my wife and I are going to Ireland, so that will probably be my favorite.

Who inspires you?
I guess I would have to say multiple people. Artists from all walks of life to musicians globally. Also, people that push and work hard to get what they want.

What is your favorite memory?
I would have to say camping with my parents when I was five years old in Colorado.

Do you have any pets?
We have one cat named Sushi.

What kind of music do you like?
I listen to almost everything except country. Some of my favorites are Rock n' Roll, Rockabilly, Heavy Metal and Alternative.