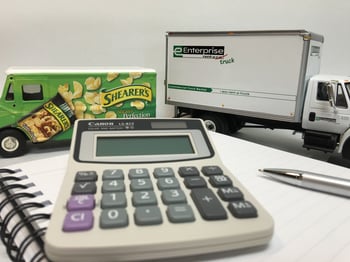 Vehicle wrap installation prices vary due to the wide range of graphics options and installation requirements. From small decals to a full wrap and everything in between. Stripes, flames, accents, body panels, bumpers, all the way to wrapping your entire vehicle, there are so many different options that determine how much a vehicle wrap will actually cost.
Factors That Determine Cost:
How much of the vehicle is going to be wrapped?
What type of graphic film is needed or desired? Do you want a premium wrap or low-cost alternative?
How long do you want the vehicle wrap to last?
How complex is the design? This will determine the amount of art time that is needed.
What is the manufacturing process? (We can help)
Where are you located and how much installation time is required?
Costs vary from a few hundred dollars to thousands of dollars, depending on whether it is a full or partial wrap, size of the vehicle, how many vehicles will be wrapped and the location of each installation. You may already know the answers to these questions, or maybe you haven't started to think about these variables and are looking for help.
The VMS design team is trained to ask these crucial questions, and sometimes will visit with you regarding the project, depending on size. We ask some of our customers to complete a survey to gather additional information that will help minimize potential failures or delays later in the process.
Design files are another important consideration. If you already have a design that meets minimum requirements for wide-format printing and can send the files to us, this helps our design team turn around a quote much faster. Original-native-artwork is preferred. If it already exists, please have your artwork ready when you call, as it will help with the process and reduce delays returning a quote, which helps maximize your ROI.
Installation can be a tricky art to master, and the time for installation can vary between a couple of hours to a couple of days, depending on complexity of the wrap and the type of vehicle(s) to be wrapped. Do-it-yourselfers be warned! This is not for the first-time novice!!
Detailed surfaces with intricate lines or curves or rivets on trailers and other complicated surfaces may require special techniques such as heating and stretching the films and special tools to ensure the film remains bonded to the surface after it is applied.
Vehicle Wrap Installers should have credentials by either PDAA, Professional Decal Applicators Alliance; or 3M USAG. PDAA installers have been trained to deliver the highest quality installation the industry has to offer. Choosing a certified installer will help to ensure that your wrap will last a long time and provides you with an extra level of quality assurance of your finished product.
The value of this certification is priceless, long after price is considered. The quality and lifetime of a wrap is what most people remember. VMS is a Master Certified PDAA Installer, meaning VMS is held to one of the highest levels of certification of PDAA. When comparing quotes, we recommend choosing a company with PDAA Master Certification.
---
The advantages to wrapping your entire vehicle is that wrap films can give your car, truck or van an entirely new look. Wrap films are not permanent and in many cases can be a less expensive option compared to paint. Most leased vehicles can be wrapped and returned to the dealership without any damage. The expected life of a wrap is up to 7 years depending on your budget and the type of material you choose.
A great place to begin is to have pictures of your vehicles ready to send to our design team, as well as the make, model, year of the vehicle and visual assets that you may already own. Any measurements or descriptors can also be very helpful. The more information about your vehicle, design and project scope, the smoother the process will go. We think of ourselves as vehicle wrap experts and we believe that our customers enjoy learning about the process and keep coming back years later.
You may already have an idea, but don't know all of the options available, therefore VMS can help with all of this through our design consultation. We have been providing vehicle wraps for a long time and have completed some of the largest vehicle wrap projects in the United States. Let us start your project today!