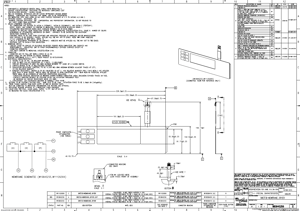 As a buyer or sourcing professional, you make tons of decisions every day. You're likely working hard to deliver excellent customer service to your team and customers. We understand that work ethic.
Our own purchasing department can appreciate a supplier who will step up and help us out when we need professional input and direction. We tap into their knowledge of materials and industry strengths to help us problem solve. It is not every day we rely on that network, but when it's needed, we're glad we have it and we use it.
We invite you to tap into your own vendor's strengths, their knowledge and expertise, and allow them to try to be your source for problem solving.
What keeps you up at night?
Directives to find cost savings in the Decal, Overlay, Label commodity?

Regulatory compliance concerns?

Problems with a failing decal/label/overlay part?

Not sure what thickness the label needs to be to begin with?

Your pre-manufactured parts arrived with missing print – how can you fix that?

It appears that the color integrity is lost from product to product. Now what?

You're looking for help determining if there's a better adhesive – will it stick this time?
To rest easier, VMS offers a free analysis called the GRIP Analysis.The term GRIP Analysis is an acronym for Graphic Review Improvement Process. It's an evaluation of current labels and their manufactured drawings to determine solutions to failures, cost savings, and if materials are obsolete.
By comparing drawings and sample parts, VMS can review and provide feedback on solutions.
For those we've partnered with in the past, we have been able to:
Increase application efficiency

Solve product durability problems

Exceed cost savings directives

Build regulatory compliance constructions
Partner with VMS: Choose to have your OEM equipment labels, decals and overlays reviewed by experts. Sleep better. Rest easy. We have you covered.