We are thrilled to announce that we have been honored with not one but two prestigious awards at the 2023 Family Business Awards ceremony. Visual Marking Systems' CEO, Dolf Kahle and CRO, Eric Kahle were joined by family members and staff to receive their award. "We are humbled and grateful to receive the Smart Business Longevity Award and the Family Business Achievement Award," said Dolf, "recognizing our unwavering commitment to excellence and our remarkable journey through the years. This recognition is not just a testament to our dedication and hard work but also a celebration of the values and principles that have guided our family-owned business since its foundation."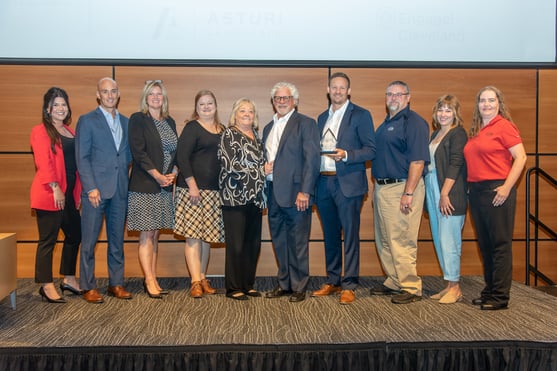 The Business Longevity Award: Navigating the Test of Time
Receiving the Business Longevity Award is an immense source of pride for VMS. It signifies an enduring commitment to our customers, employees, and community. For over 60 years, we have continued to thrive and grow in an ever-changing business landscape.
Our journey began with a simple vision – to provide exceptional products and services to our community. Over the decades, we have evolved and adapted, staying ahead of industry trends and technological advancements. Through economic ups and downs, we have remained resilient, fostering strong relationships with our customers and partners.
The Business Achievement Award: A Testament to Innovation
The Business Achievement Award recognizes our commitment to innovation, growth, and excellence. We have always believed that to remain relevant and competitive, we must embrace change and push boundaries.
Innovation has been at the core of our success story. We have invested in research and development, adopted sustainable practices, and continuously improved our products and services to meet the evolving needs of our customers. This award is a testament to our ability to innovate and adapt in a dynamic business environment.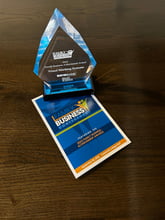 Receiving the Business Longevity and Business Achievement Awards is an extraordinary milestone for Visual Marking Systems. As we celebrate these awards, we also look forward to the future with optimism and enthusiasm. We are committed to continuing our tradition of excellence and innovation.