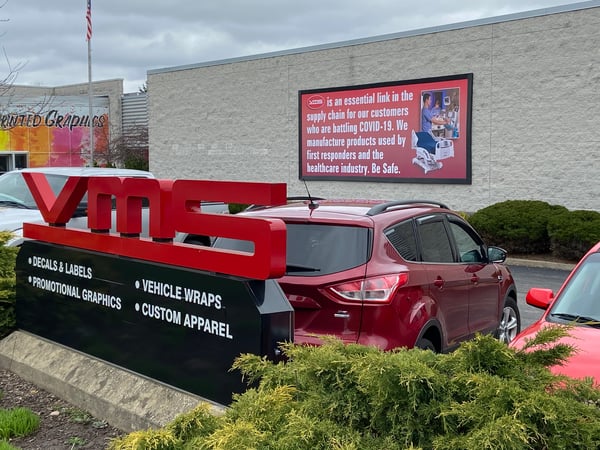 As individuals and businesses across the globe shut down to try to stop the spread of COVID-19, many small businesses wondered how they would continue operations if and when business re-opened.
As the day to day operations quickly changed and businesses across the country saw a drastic dip in revenue, VMS saw an opposite result: an increase in orders from our medical manufacturer customers. These customers were preparing for the inevitable need for medical equipment, unsure of when all production would halt. While one of our markets was busy (labels & decals), the other three (vehicle graphics, signs/banners, & apparel) came to a grinding halt. The VMS executive team had to come up with a solution to keep their 58 year old business going and their 135 workers employed.
Below is a link to the story Crain's Cleveland ran in the spring of 2020 that discusses the changes in business throughout the COVID-19 pandemic. You can read the full article here.