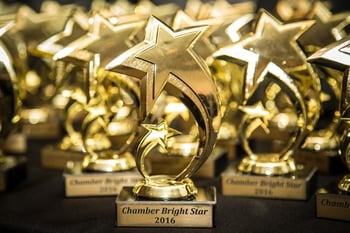 At Visual Marking Systems, we take our commitment to the communities we serve very seriously. We understand the importance of giving back and making a positive impact on the places we call home. Our dedication extends not only to our employees, customers, and stakeholders, but also to the greater community as a whole.
We are immensely proud of the individual service that our employees provide to their communities. They go above and beyond to make a difference and create lasting change. One shining example of this is our Director of Marketing, Michelle Willmott. Her exceptional leadership and unwavering commitment to our local Chamber of Commerce have earned her well-deserved recognition.
Recently, Michelle was honored as a 2016 Bright Star by the Northern Ohio Area Chambers of Commerce. This prestigious award recognizes individuals who have made outstanding contributions to their local chamber and demonstrated tremendous dedication to the betterment of the community. Michelle's passion and tireless efforts in supporting and promoting local businesses have truly set her apart.
The award ceremony took place at the iconic Pro Football Hall of Fame in Canton, Ohio, adding an extra layer of significance to the occasion. Surrounded by the achievements and legacies of football legends, Michelle stood tall as a shining star in her own right. Accepting the award was not just a personal triumph for Michelle, but also a testament to the values and principles that Visual Marking Systems upholds.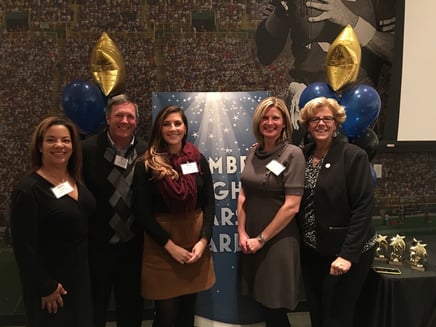 We are incredibly proud of Michelle's accomplishments and the positive impact she continues to make in our community. Her recognition as a Bright Star is a reflection of the dedication and passion that all of our employees bring to their work each day. At Visual Marking Systems, we remain committed to making a difference in the communities we serve, and we are honored to have individuals like Michelle leading the way.