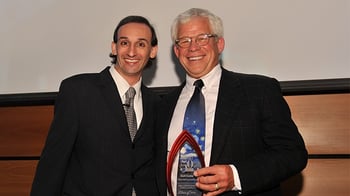 (Twinsburg, OH) -- Visual Marking Systems' CEO, Dolf Kahle will be recognized for his impact in the Cleveland/Akron business community at the inaugural Corporate College Smart 50 Award, presented by Smart Business. The Smart 50 Award will honor fifty leaders in Northeast Ohio for their commitment to leading smart, profitable organizations.
The top executives from Northeast Ohio individually presented to a panel of esteemed judges how their individual leadership relates to their organization's success. Based on the judge's feedback, nine additional awards will be announced on May 22, 2014 at the sold-out, black-tie event located at Corporate College 4400 Richmond Road, Cleveland, Ohio 44128.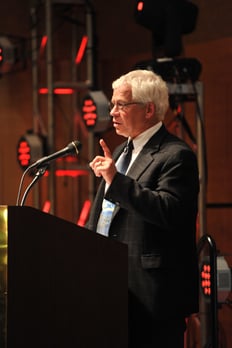 "The success of Visual Marking Systems is not one person. Our success is due to a great team of dedicated, knowledgeable and enjoyable people working towards our strategic goals," said Dolf Kahle. "VMS has a culture of innovation and delivering products that our customers proudly display on their products. This award ceremony is a testament of hard work and dedication to deliver excellent customer service and support to our customers and the positive impact VMS plays in the Cleveland/Akron, Ohio communities."
While honoring the inaugural Smart 50 class of 2014, the leaders of organizations that go above and beyond will be chosen for three special award categories based on Innovation, Impact and Business Continuity/Sustainability. These special awards are based on three organization size groups—large, midsized, and small. During the award ceremony, guests will be greeted with introductions by keynote speaker, Len Komoroski of the Cleveland Cavaliers.