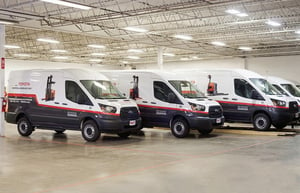 Eight to 10 seconds.
That's about how long you have to try and convince a person that's stopped at a red light to identify what you do, decide if they need you, and if they need you, how to get a hold of you.
Fleet vehicle wraps
and car wrap graphics are proven to strengthen your marketing efforts. According to the American Trucking Association (ATA):
91% of people notice the words and pictures on fleet vehicles
75% of people develop a favorable impression when vehicle graphics are used
29% of people base their buying decisions on impressions gained from fleet graphics
Advertise Your Company in the Most Cost-Effective Way Possible
When enhancing your business with fleet vehicle wraps and car wrap graphics, find a provider with the expertise and fleet branding solutions to make beautiful, long-lasting vehicle graphics that are ready to face the rigors of the road for years.
Visual Marking Systems can turn your vehicle or fleet of vehicles into a rolling billboard at a fraction of the price of traditional print advertising. Plus, the expanded visibility fleet vehicle wraps and graphics provides ensures your company maximum exposure. We offer a wide range of custom fleet vehicle graphics, varying from single decals to complete vehicle graphic wraps on small cars to full-size semitrucks and trailers. VMS is proud to offer a wide range of vinyl wrap and truck wrap graphics to suit your industry and business needs.
Our customized products are made using only the finest materials and highest-quality vinyl, perforated window film and overlaminate available.
Representing your brand with a strong visual is all part of creating great customer-brand connections. An enhanced brand identity goes a long way in helping your customers and prospects develop a familiarity with your brand that eventually leads to loyalty.
Designing Fleet Vehicle Graphics
Less Is More
An eye-catching, yet simple design will make the best impression. Keep text to a minimum. Add your company name, contact information and maybe a tagline or short list of your services if your company's name doesn't clearly describe your business.
Include Your Logo
Your potential customers most likely associate your business with your logo more than anything else, so be sure it is prominent in your design. If you don't have a logo, VMS can design one for you.
Add Your Website
Your goal is for your potential customers to contact you when they need your products or services. People are most likely to remember a website than your phone number, so be sure to include your website, not just a phone number, to attract potential customers.
Graphics providers break down fleet vehicle graphics into three different categories: spot graphics, partial wraps and full wraps. With each of those, you can determine how to make your company stand out or how to make your graphic layout make a great impression.
Spot Graphics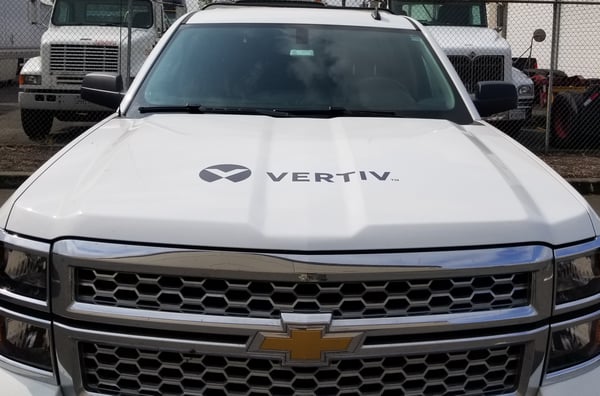 Spot graphics are used when you don't want to communicate as much information. Maybe it's a logo that has color in it (certain colors you have on your business cards or on any type of advertising brochures that you hand out or have on your website). Spot graphics are usually more simple and to the point. They may include a logo with your phone number or website so customers can easily contact you.
Partial Fleet Wraps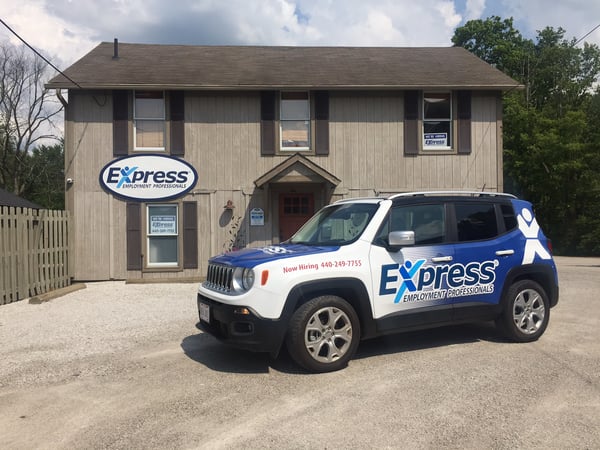 Fleet wraps that cover a portion of the vehicle are called partial wraps or half wraps. Partial vehicle wraps allow you to get creative by adding more color and images so that your company really stands out. The more room you have to work with on a vehicle, the more people will be able to identify you by not even looking at your name, phone number or an image, but instead by looking at the vehicle and saying, 'Oh, I know whose colors those are.' Or maybe it is by looking at an image or logo that's quite large so people identify your business or service right away.
Full Fleet Wraps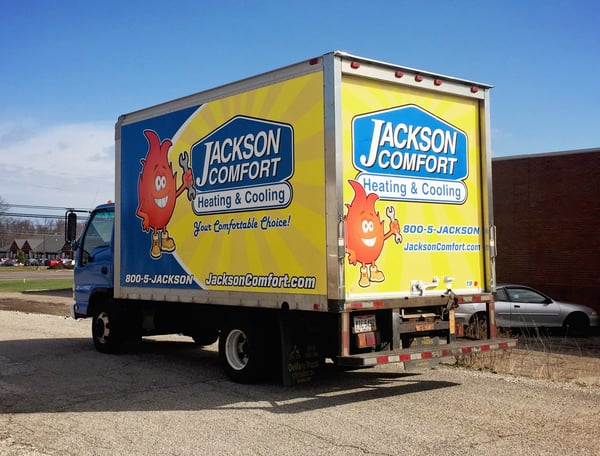 With full fleet vehicle wraps, you can get as creative as you want because you're working with the whole vehicle. This can be full striping or color that covers the entire vehicle or a number of clear, bold images that show the different capabilities you have and how to reach you. When it comes to partial and full fleet vehicle wraps, many people try to load it up with information, which can be a mistake. It's about getting your message out quickly so they remember you and your vehicle the next time they have any reason to use your product or service and give you a call.
A Cost-Effective Design to Get Your Fleet Noticed
At VMS, we provide effective design services for all of our clients, including fleet wraps and graphics, POP displays, overlays and more. We develop fleet vehicle wraps for all types of vehicles, whether it be a four-door sedan or a 53-foot trailer. Our focus is on commercial vehicles that have anywhere from two to 200 to 2000 vehicles in their fleet.
Vehicle and fleet branding is both a high-impact and cost-effective way to promote a brand, product or service. Advertise your company using the most cost-effective way possible and turn heads 24/7 with fleet graphics and fleet vehicle wraps by VMS. Contact us to learn more.