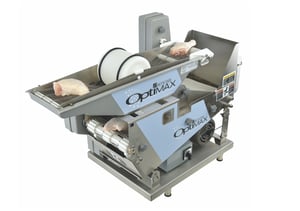 With all the advanced print technologies available, there's a lot to keep in mind when selecting materials for OEM graphic overlays, labels, decals and nameplates for your industrial equipment. Whether you're a manufacturer of food processing equipment, electronics, medical devices or components for the HVAC industry, it is more important than ever for your products to visually stand out among your competition. One way to enhance your product is to add customized graphics. As a supplier of pressure-sensitive OEM labels, decals, nameplates, overlays and embossed keypads, Visual Marking Systems has been a leader in the custom-printed graphics industry for more than 60 years. We're happy to share some insight into what materials and features will work best for your industrial equipment markings.

Which material is best for OEM labels, decals, graphic overlays and nameplates?
There is much to consider before finalizing your industrial equipment overlay design. First, you'll need to consider which material is best to use for the overall quality, aesthetics and function you desire. The material you choose will depend on your company's budget, but more importantly, the type of environment your equipment will be used in. Depending on your specific requirements, here are some questions to consider before you choose the material that best fits your needs.
Consider these questions to start the overlays, labels and decals material selection process.
Applications and environments:

Will your product be exposed to extreme hot or cold temperatures or abrasion? How about moisture, cleaners, sanitizers and other chemicals? In what environments will your product be used?

Product features and lifecycle:

What is your product made of? Does it have highly irregular surfaces, flat surfaces or both? What's its projected lifecycle?

Cost:

What is your overall budget?
The most common materials used for industrial overlays and OEM decals are vinyl, polycarbonate, polyester and metal. Rigid or flexible materials like polycarbonate, polyester and vinyl tend to offer cost-saving alternatives compared to more expensive metal options.
Polycarbonate and Lexan Graphic Overlays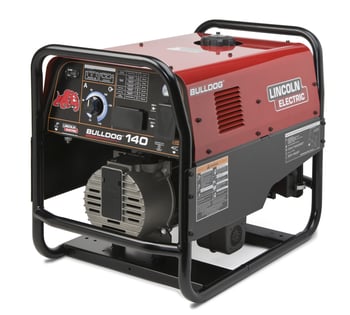 Performance Qualities: Polycarbonate is an excellent choice for nearly all environments and applications. This material is known for its durability and versatility in a wide range of surface applications, clarity and legibility. Polycarbonate also offers excellent resistance to stains, moisture, heat, UV rays, abrasion and corrosive chemicals.
Common Applications: Polycarbonate is often used for overlays, embossed keypads, dead-front panels, caution and warning labels, nameplates and decorative trim.
Polyester OEM Graphic Overlays and Substrates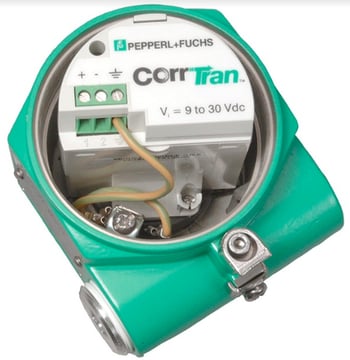 Performance Qualities: Polyester can be an exceptional choice for resistance to high temperatures up to 300 degrees Fahrenheit (148 degrees Celsius) and outdoor exposure, offering other properties such as resistance to abrasion and scratches, as well as chemicals and corrosives. Polyester is excellent for keypads and switches requiring constant flexing, pushing and dimensional stability.
Common Applications: Polyester is often found on keypads, overlays, serial tags, LED panels, caution and warning panels, clear window and double-sided decals.
Vinyl OEM Graphics, Labels and Decals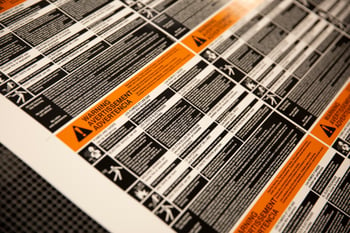 Performance Qualities: Vinyl is an effective and affordable material that can provide a more economical solution than polyester or polycarbonate. Vinyl material can provide the desired finished look for your product while offering moderate weather, chemical, moisture and abrasion resistance for your equipment labels. Vinyl overlays are usually top-surface-printed and can be combined with other over-laminates and clear coats to help increase the product's durability.
Common Applications: Vinyl is a good material choice for caution and warning signs, logos and product identification labels.
Metal Faceplates and Nameplates
Performance Qualities: Metal can be a very durable material choice, but can be quite costly when compared to durable plastic alternatives. Metals are available with and without adhesive. Like polyesters, they can withstand excessive heat, however, they're susceptible to rust and sometimes fading.
Common Applications: Metal is commonly used for nameplates, serial tags and product identification.
Custom Braille Signs and Decals
All of our flexible OEM labels, decals, nameplates, and overlay materials come with the option of overlaid custom braille signs and decals, including printed Grade 1, Grade 2, Library of Congress Standard Braille and other raised graphics. The Braille cannot be easily picked off, crushed or damaged and there is no loss in the clarity of the graphic. Custom Braille product options include:
Trust the Industry Experts
Ensuring you get the most out of your industrial equipment labels, decals, graphic overlays and nameplates is essential. There are so many ways you can enhance the look, feel and functionality of your OEM products. As experts at designing high-impact product identification, we're in business to help our customers gain a significant edge with innovative OEM graphics. We strive to create excellent designs that visually convey quality, value, and function. In order to make the right decision for your company, weigh all of your available options and choose the one that's right for you!